Embracing diversity and inclusion
We know that to respond effectively to the housing challenges for all people in Aotearoa we need to be a Ministry that embraces diversity and the new and better ways of doing things that it brings; and create a workplace environment where our people feel a sense Manaakitanga and Whanaungatanga in their everyday experiences.

We have a diversity and inclusion strategy and roadmap to help us build a workforce that reflects our Kaupapa, and a culture where our people feel a sense of belonging and are valued for their diverse perspectives, thought processes and creativity to team-based problem solving.
Gender and ethnicity pay gap
Our people are the most important part of our organisation. We want our people to feel they are treated equally and valued for the work they do. Since our establishment in 2018, we have progressively reduced our gender pay gap, and over the past year we have extended our pay gap analysis and action planning to include ethnic pay gaps too.
See the latest Pay Gap Action Plan.
Celebrating diversity
Our people's networks celebrate diversity, provide safe spaces, and encourage thought-leadership across Te Tūāpapa Kura Kāinga. Each group has a focus on diversity, support, connection and development, and they lead different initiatives throughout the year. Each network is supported by a senior leader sponsor who is passionate about what the group is aiming to achieve.
Our People Networks currently include:
Green Group

Rainbow Network

Social Club
Whakatipu Mauriora – Mental Health Network

Wāhine toa, Wāhine

āhuru

– Women's Network

Waiata group
Awareness days
Celebrating awareness days is one way we embrace diversity. Here are just a few of the events we have celebrated:
Diwali
Pink Shirt Day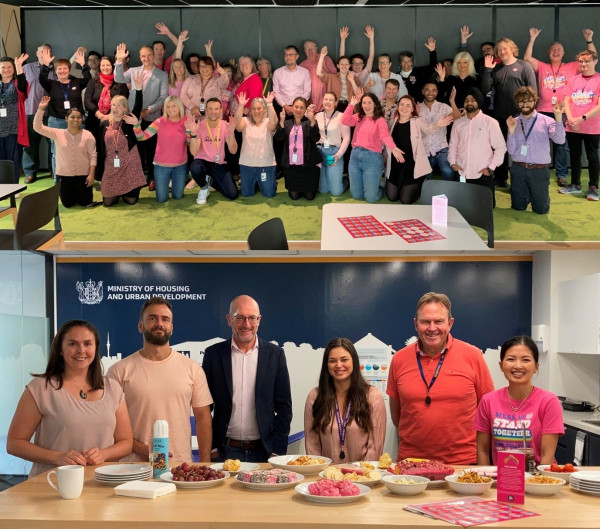 Rainbow Network cross-agency lunch