Evaluation of whānau experiences in contracted emergency housing in Rotorua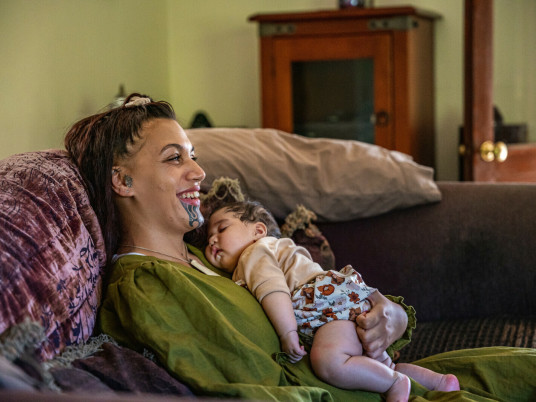 Published 23 Mar 23
An evaluation of contracted emergency housing in Rotorua has found most respondents were positive about their experiences, saying it provided their whānau with respite from a range of challenges and trauma they were experiencing in their lives, including homelessness.
The evaluation by researchers at Te Paetawhiti Ltd & Associates was commissioned by Te Tūāpapa Kura Kāinga - Ministry of Housing and Urban Development (HUD).
Thirteen motels in Rotorua are contracted by HUD with wrap-around support for whānau and attendant security services. Placement of whānau into the contracted motels is facilitated through the Ministry for Social Development (MSD) and the Rotorua Housing Hub – Te Pokapū.
"The whānau who participated were largely positive and told the evaluators that the opportunity for secure accommodation provided their whānau with the time and space to settle and stabilise. The wrap-around support helped whānau to reorientate themselves and plan towards a positive future including a finding a place they could call home. This support is helping whānau rediscover their confidence both to aim for and to achieve some of their aspirations," says Ben Dalton, Deputy Chief Executive, Ministry of Housing and Urban Development.
Contracted emergency motels have rules that residents need to abide by to keep adults and whānau safe and secure, including rules relating to drinking and drug-taking, visitors, and leaving the premises after certain hours.
"Most of the respondents said their experience of contracted motels was that it was safer and more secure, had reasonable amenities, and provided them with a sense of community."
"Some whānau interviewed said they were ready to move on from contracted emergency housing and had a wide range of aspirations they wanted to achieve in their lives, including moving into their own home, continuing further training and education, and finding employment," says Ben Dalton.
The evaluation involved a review of background documentation, interviews with whānau and key stakeholders (including local and central government agency staff involved in the pilot, social service provider staff and moteliers) and a whānau survey.
In total, 91 whānau representing 115 adults and 154 children and 35 stakeholders from local and central government agencies, social services and moteliers contributed to the evaluation. Since the majority of whānau living in contracted emergency motels in Rotorua identified as Māori, the evaluation approach and design was informed by kaupapa Māori theory, principles and practices.
The findings from the evaluation are intended to inform decisions on how to improve whānau experience in emergency housing, as well as emergency housing policy.
Download the evaluation report on the Rotorua Contracted Emergency Housng Pilot (PDF, 1.4 MB)
Editor's note:
In 2021, the Rotorua Housing Taskforce implemented three key initiatives to support improving the environment for whānau receiving Emergency Housing Special Needs Grants (EH-SNGs), and the wider community, including:
contracting motels for emergency accommodation for families and whānau with children,

providing wraparound social support services for families and whānau in contracted emergency housing, and improved support for people receiving EH-SNGs, and

establishing Te Pokapū, a community-led housing hub, which takes a kaupapa Māori approach to assessing the housing need of individuals and whānau and referring them to the right agencies and services.
The Rotorua Housing Accord, signed in December 2022, is a commitment between the Government, Rotorua Lakes Council and Te Arawa Iwi to work together to build a better housing and urban future for Rotorua.
Progress is being made to reduce the number of whānau staying in Emergency Housing motels and to build more public and affordable homes to provide families with a place to call home.
To track the progress of the Accord toward reducing use of emergency housing as soon as possible, we report monthly on the use of temporary housing options in Rotorua, including EH-SNGs, Contracted Emergency Housing, COVID-19 and transitional housing motels.
Find out more about the Rotorua Housing Accord and download a copy of the Rotorua Housing Accord Plan and Temporary Housing Dashboard at: https://www.hud.govt.nz/our-work/rotorua-housing-accord/(external link)
ENDS