Aroha Development, Avondale officially opened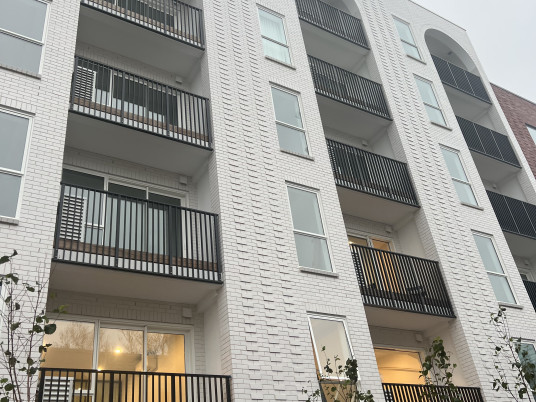 Published 05 May 23
A new housing development, named Aroha, was officially opened in the Auckland suburb of Avondale last Thursday.  
The ribbon cutting was attended by representatives from Te Tūāpapa Kura Kāinga– Ministry of Housing and Urban Development (HUD) namely Deputy Chief Executive Jo Hogg, and members of HUD's Land Acquisition and Development team.
The opening marked the completion of the 117 apartments - of which 47 of the apartments are KiwiBuild homes.
About 100 people attended the event, including Paul Majurey and Mark Todd representing the developers Marutūāhu Ockham No.3 Limited Partnership, Auckland councillors and members of the news media.
Jo Hogg says Auckland has a critical shortage of affordable homes and developments like Aroha are integral to home buyers seeking to purchase their first property.
"At HUD, we work in partnership with reputable developers like Marutūāhu Ockham to ensure the pace of delivery is met - and the Aroha development is a great example of how high-density quality apartments are built in record time all while navigating the recent challenges we've seen across the construction sector".
The Aroha development is an example of a government partnership to deliver affordable housing with iwi and private development partners. Situated on Auckland's Great North Road, it is also an example of increasing new housing supply and high-quality medium density living along public transport corridors.
In 2020, HUD accepted Marutūāhu Ockham No.3 Limited Partnership's development proposal under the Land for Housing programme. The development was delivered, end to end, within two and a half years after the signing of the development agreement.
The Land for Housing programme is active throughout Aotearoa New Zealand, working in collaboration with iwi and private developers to increase housing supply through the construction of a mix of affordable, public and market-priced homes.
Find out more about our Land For Housing programme here: https://www.hud.govt.nz/our-work/land-for-housing/(external link)