Infrastructure Funding and Financing Act used for the first time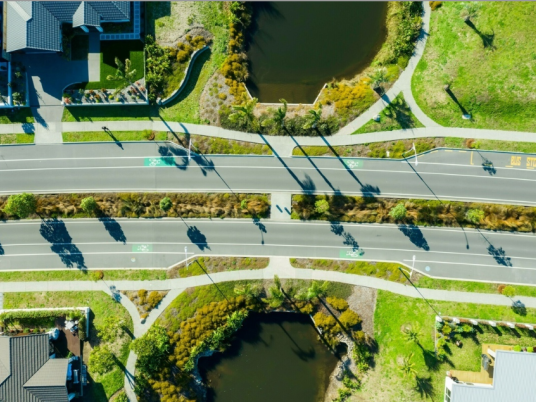 Published 02 Dec 22
Tauranga is to be the first region to use a new levy applied under the innovative Infrastructure Funding and Financing (IFF) Act.
The levy will enable a Special Purpose Vehicle (SPV) to raise approximately $175 million to reimburse Tauranga City Council's construction costs for up to thirteen selected transport projects across the region.
The SPV will be used to raise finance from CIP, Westpac New Zealand Limited, and Bank of New Zealand, .The levy will apply to all properties within TCC's rating area, excluding any protected Māori land (as defined by section 11 of the IFF Act). Properties subject to TCC's rates remission policy will also not be charged the levy.
The finance raised by the SPV will sit outside of Tauranga City Council's balance sheet constraints and will be repaid over time by the annual levy which commences in July 2024.
The TSP levy will partially replace a targeted rate TCC is charging to fund its transport activity, and will create capacity for additional infrastructure investments that will benefit Tauranga residents.
The capital value (CV) of a rating unit will be used for assessing the annual levy liability of that rating unit.
For example, in the first year of the levy period, owners of a residential property with a median value are expected to pay an annual levy of about $68 per year and owners of a median value commercial property are expected to pay an annual levy of about $521.
Background on IFF Act
The IFF Act introduced a new funding and financing model for the provision of new and upgraded infrastructure for housing and urban development.
The Act enables infrastructure projects to be delivered free of local authorities' financing constraints or from charging high upfront costs to developers.
The new model enables special purpose vehicles (SPVs) to fund infrastructure projects that support housing and urban development. SPVs will repay any finance raised by charging a levy to those who benefit from the infrastructure (for example, landowners in the area serviced by the new infrastructure).
Levies can only be charged if they have been authorised by an Order in Council made on a case-by-case basis. Orders in Council are approved by Cabinet, after a recommendation by the Minister of Housing.  
For more information:
Download The Infrastructure Funding and Financing (Western Bay of Plenty Transport System Plan Levy) Order 2022 - Recommendation Report 2022
Infrastructure Funding and Financing (Western Bay of Plenty Transport System Plan Levy) Order 2022 (SL 2022/308) Contents – New Zealand Legislation(external link)
Tauranga region to benefit from new funding and financing tool | Beehive.govt.nz(external link)