Progressive Home Ownership changes increase opportunities for first home buyers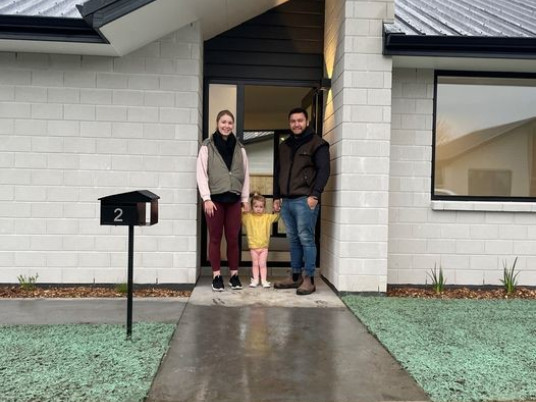 Published 30 Jul 23
Changes are being made to the PHO scheme from 14 August 2023 to help address some of the barriers individuals, families and whānau face purchasing their own homes through the Progressive Home Ownership (PHO) scheme.
The PHO programme is aimed at increasing home ownership for people who might otherwise not be able to afford a home. Introduced in 2020, the $400 million PHO programme aims to helps people into home ownership, focusing on whānau with tamariki, Māori, and Pacific peoples. The programme aims to get at least 1,500 households contracted by June 2024.
PHO has currently has 861 households contracted, as at 30 June 2023.
In order to ensure PHO continues to provide homes for as many whānau as possible up to June 2024, the five key changes, include:
allowing buyers to purchase existing homes

to increase access to eligible households, giving them a greater choice of homes, including access to a greater variety of homes, cheaper homes, and homes in more locations.
increasing the PHO income cap

from $130,000 to $150,000, reflecting the recent wage growth for many while retaining the focus on supporting those who need it.

making the income cap flexible in the Te Au Taketake pathway

by enabling providers' to deliver PHO schemes where up to fifty percent of households earn more than the standard income caps.

increasing flexibility of the timing of funding applications

to allow PHO providers to proceed at a faster pace to make the best use of remaining time and funding.

extending the recyclability of funding

under PHO from 15 to 20 years for rent-to buy and shared equity schemes, to reduce the cost to participants.
These changes aims to deliver a significant increase in uptake of the PHO programme, whilst maintaining the objectives of the scheme.
The changes should benefit a wide range of New Zealanders, but are of particular benefit to population groups struggling to access home ownership, such as Māori, Pacific Peoples, whānau with tamariki, people with physical accessibility needs (including disabled and older people), lower income households, and people living in regions where less housing development has occurred.
Te Tūāpapa Kura Kāinga – Ministry of Housing and Urban Development is monitoring delivery progress and will report back to the Housing Minister by the end of 2023 if any additional updates are required.
More information on the Progressive Home Ownership Fund scheme is avaliable here.