Public Housing Design Guidance for Community Housing Providers and Developers - Update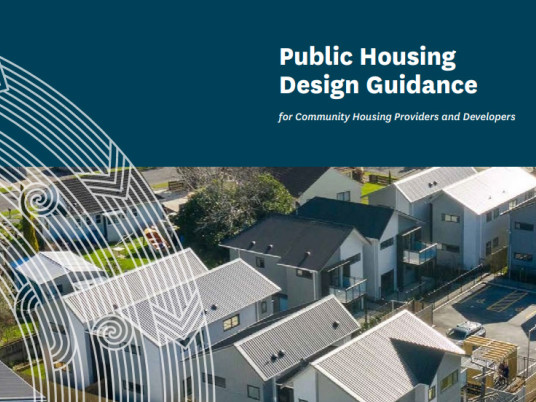 Published 14 Oct 22
HUD is working with Community Housing Providers (CHPs) and developers to increase the supply of new public housing.
About the Guidance
HUD is often asked for support and guidance by the sector on design elements of new build developments. We have therefore worked with the sector and wider stakeholders to put forward Public Housing Design Guidance which help ensures all new homes are of good quality and fit for years of sustainable, comfortable living by their occupants.
Public housing residents do not have the same degree of choice as to what type of house they live in as those New Zealanders in the private rental market; this guide has therefore been created with the needs of a broad range of future residents at heart, and our belief that everyone deserves a good quality home.
This guidance now replaces the current Fit-for-Purpose High Level Guidelines. The new document provides guidance on design objectives and provide direction on the desired level of amenity HUD wants to promote in future long-term public housing which accesses the Income Related Rent Subsidy.
Many of the specific design details relate to a general, rather than targeted resident cohort, with there being an ability to discuss any proposed variations with the HUD – New Supply team early in the process. This document should not be interpreted as strictly imposed standards, rather a guidance document for a collaborative design process.