Public housing project delivers 75 new homes in Wellington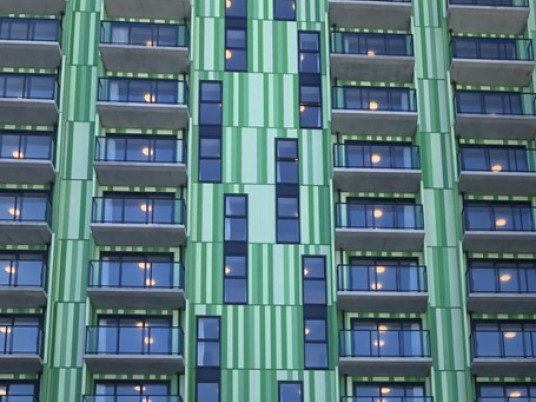 Published 26 Oct 23
One of the largest community housing projects in Wellington has reached completion.  
The 75-unit development on Frederick Street, Te Aro, has been purpose-built for people on the public housing register. It includes apartments specifically designed for whānau with physical disabilities and people with more complex needs.
All homes have radiator heating and domestic hot water powered by a rooftop solar block and provided free of charge.
The apartments are the vision of charitable organisation, the Kirva Trust, and community housing providers Emerge Aotearoa and Homes of Choice.
The build was made possible by a $55.6 million investment from Te Tūāpapa Kura Kāinga – Ministry of Housing and Urban Development (over the life of the project), and a $10 million loan from the Budget 2020 'shovel-ready' infrastructure fund.
Frederick Street Park, adjacent to the site, is being developed by Wellington City Council, in partnership with Māori and Chinese communities, to reflect the area's history as well as strengthen community connections and improve the surrounding environment.
Tenants will start moving into the new homes over the next few months.