Building a better housing and urban future in Rotorua, together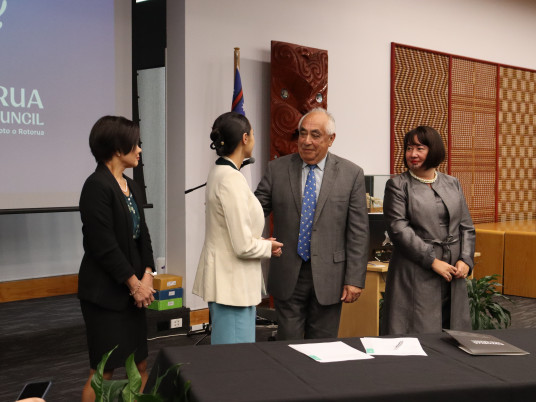 Published 16 Dec 22
Te Tūāpapa Kura Kāinga – Ministry of Housing and Urban Development welcomes the signing of the Rotorua Housing Accord (the Accord) last Friday.
The Accord renews and strengthens the partnership between the Crown, Rotorua Lakes Council and Te Arawa, to work together toward better housing and social outcomes for the community of Rotorua.
"We have been partnering with council and other agencies, with the support of Te Arawa and Ngāti Whakaue, through different initiatives since 2020. This Accord renews and strengthens that partnership, focusing on collaborating to deliver the work already underway, and looking at what else needs to be done to support the wellbeing of people in emergency housing and the wider community," said Ben Dalton, DCE Place.
"We've already done significant work and planning alongside our partners to reduce barriers to building more homes through planning and infrastructure investment, and to build a pipeline of public and affordable housing. It's clear to us though that it's going to take sustained effort from all parties, working together, to make an enduring difference and build a better housing and urban future in Rotorua."