Te maihi o te whare Māori
Our MAIHI approach
Māori are disproportionately impacted by the housing crisis and have been for generations. Te Maihi o te Whare Māori - Māori and Iwi Housing Innovation (MAIHI) puts Māori at the heart of Aotearoa's housing approach, creating a framework and strategy to change the housing system so it delivers better solutions for Māori.


About MAIHI
The four main components of MAIHI are:
MAIHI Framework for Action
This sets the vision for Māori housing and how Aotearoa New Zealand's housing system can be reshaped to provide better housing solutions for whānau Māori.
MAIHI Ka Ora - the National Māori Housing Strategy
MAIHI Ka Ora which provides the long-term strategic direction to make that vision a reality.
MAIHI Implementation Plan
This puts the strategy into action, focusing on what needs to happen in three to four year blocks of time.
MAIHI Partnerships Programme
This makes it easier to navigate and access the funding and support for Māori-led housing that's available from different government agencies.
MAIHI Framework for Action
The MAIHI Framework for Action was developed with key partners from across the Māori housing community. It aims to reshape the housing system, putting Māori at the centre.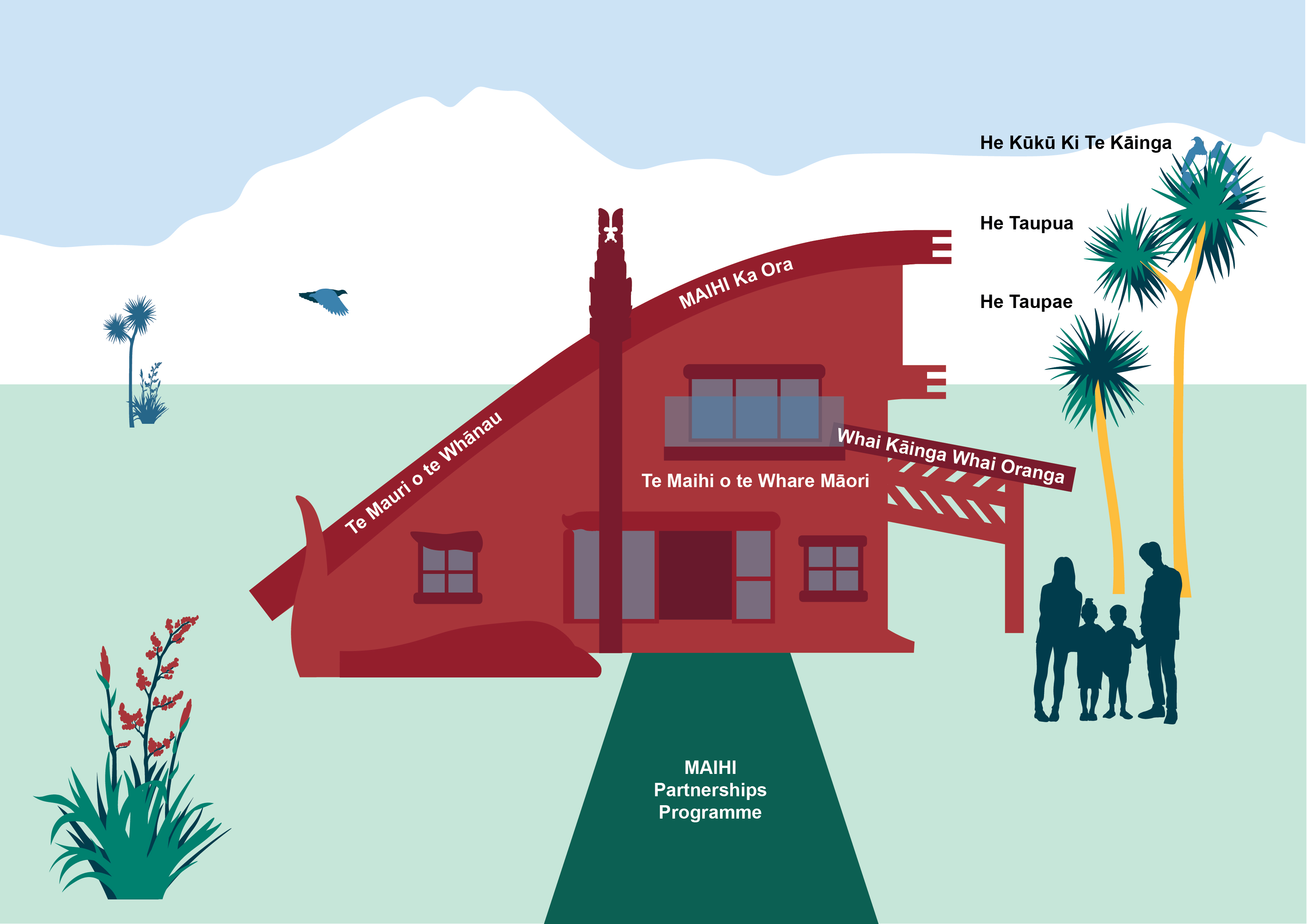 Homes, not just houses
The MAIHI Framework for Action recognises that a home is more than a house, it's the foundation for wellbeing, prosperity and being able to live with dignity. The vision for MAIHI vision is that all whānau have:
access to warm, dry and safe homes, with the security of being able to stay in them for as long as is appropriate for their circumstances
connections to the services they need to be able to sustain their housing
opportunities to fully participate in their communities.
Looking at both immediate needs and long-term solutions
There are critical gaps for Māori in current mainstream housing solutions. MAIHI Framework for Action includes three key workstreams to:
Respond quickly to the immediate and urgent needs of whānau who are experiencing homelessness and housing stress.
Review current Crown policies and programmes to see what's blocking solutions to Māori housing issues.
Reset systems and processes so the housing system provides fair and equitable solutions for Māori, by:

partnering with Māori on how solutions are designed and carried out
making sure that Te Tiriti o Waitangi obligations and settlements are upheld, past injustices are not repeated, and a contemporary Treaty partnership is set up so Māori can lead their housing solutions.